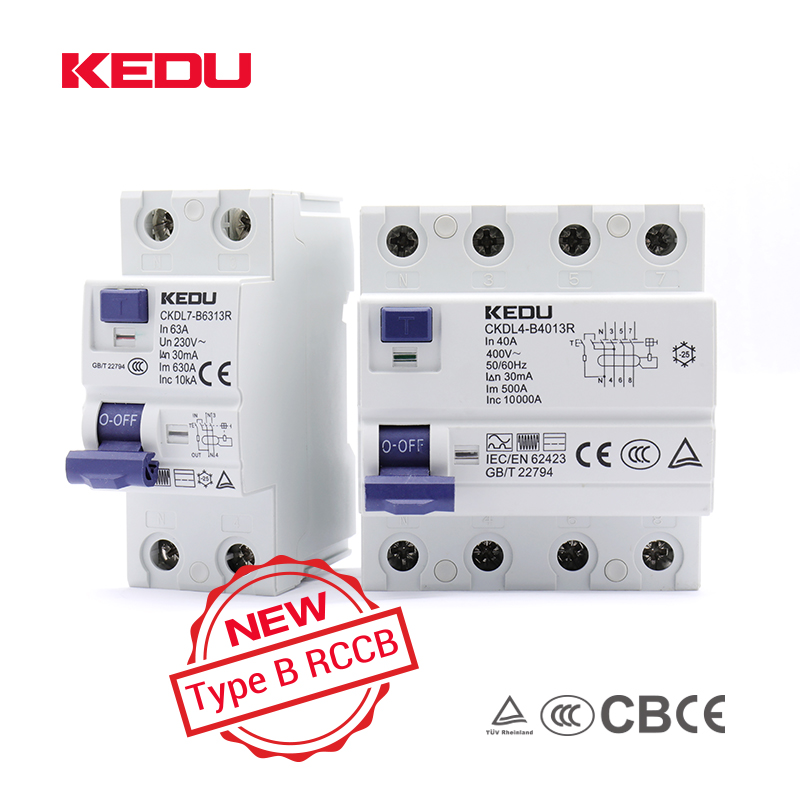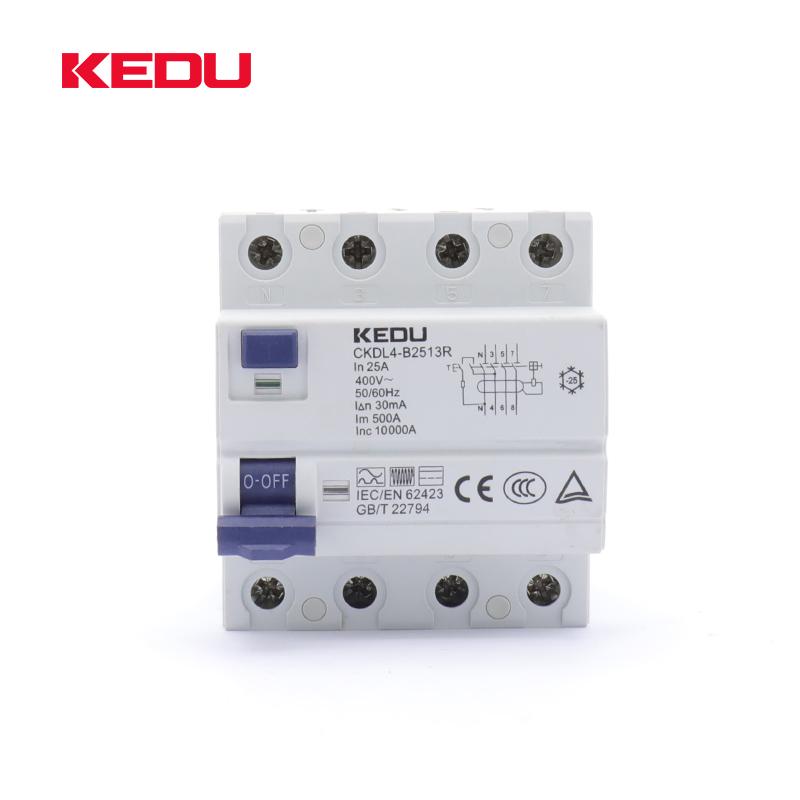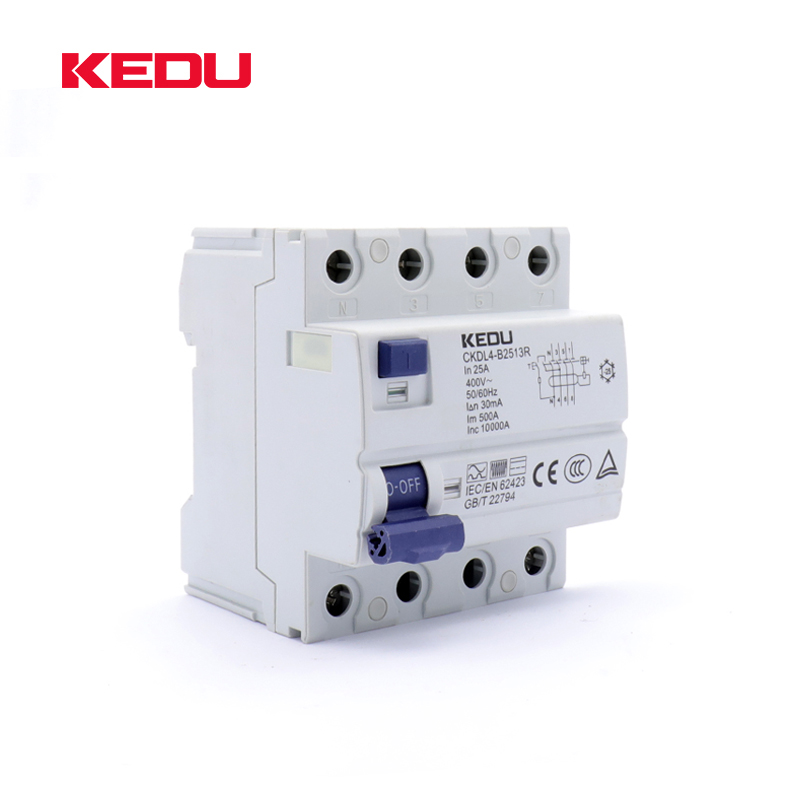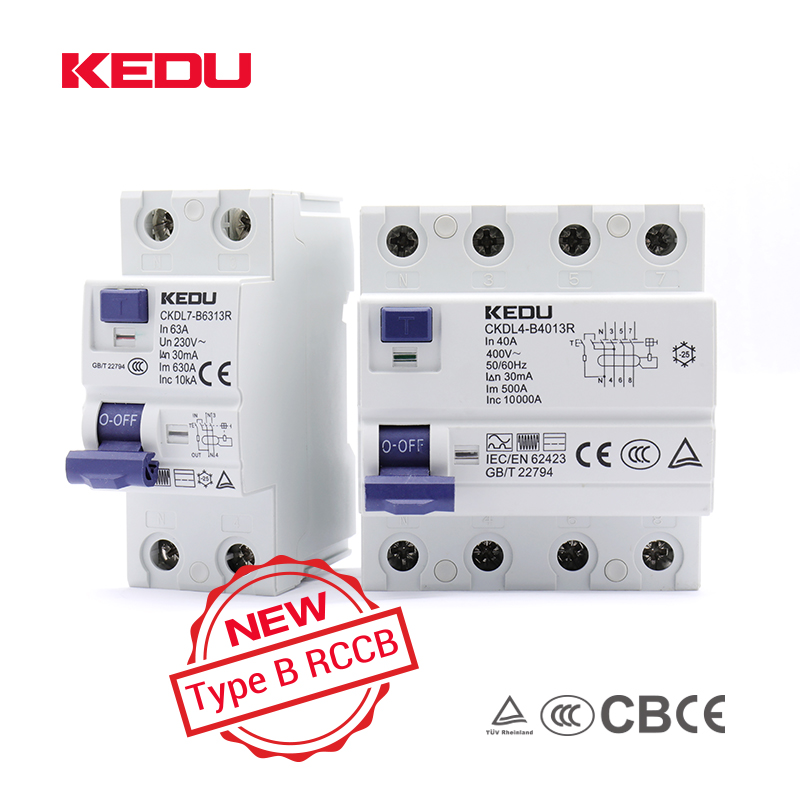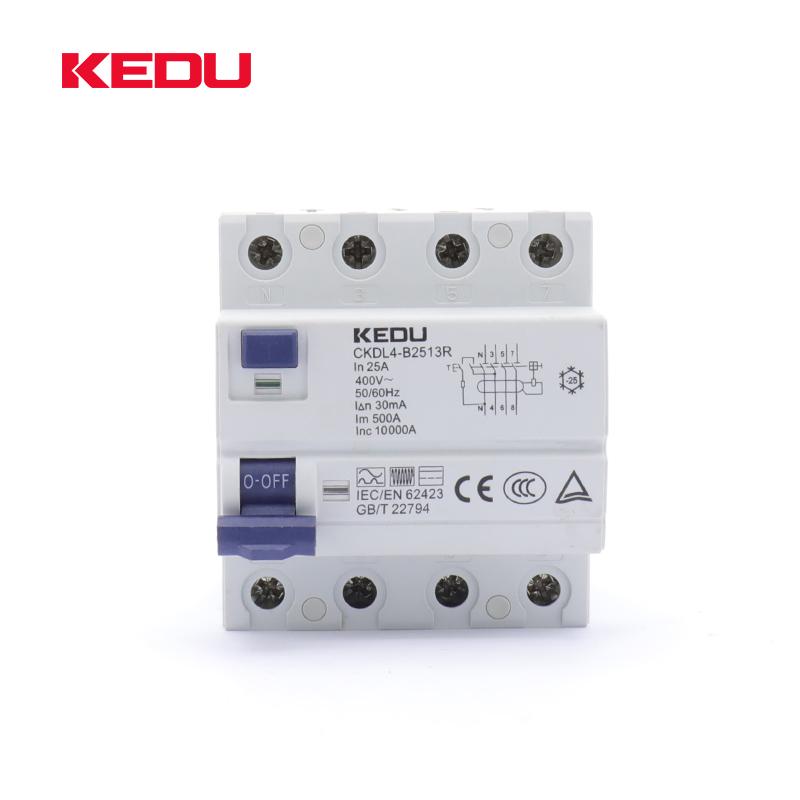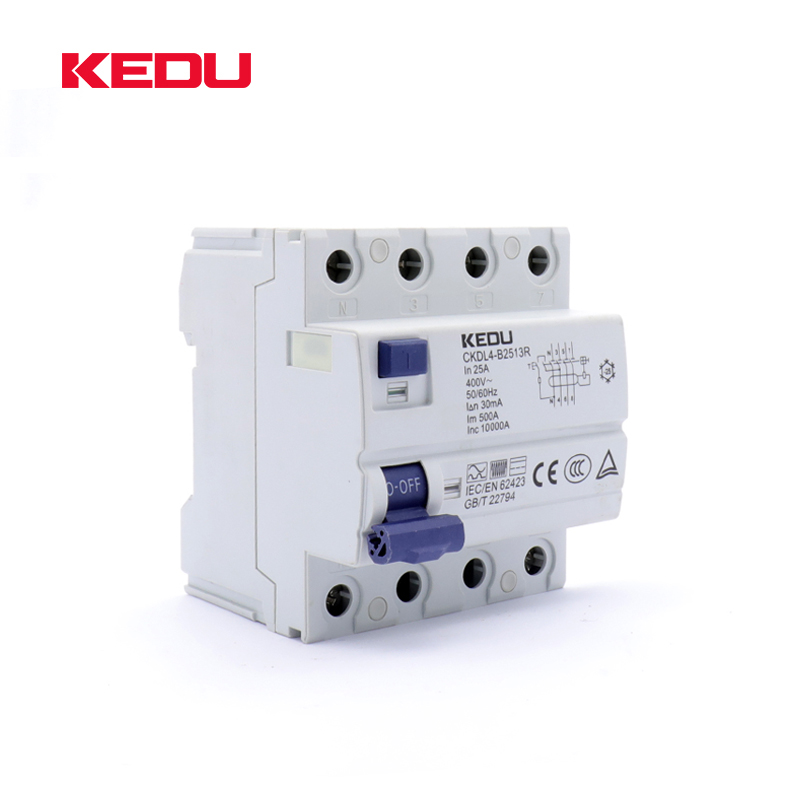 Type B Residual Current Operated Circuit Breaker (RCCB) (6K 10KA) 4P or 2P(25A 40A 63A) Suitabl
CCCME Member

Recommended by CCCME
Product Details

Company Profile
Type B Residual Current Operated Circuit Breaker (RCCB)
CKDL4 series residual current circuit breaker is applied to the lines with rated voltage of 400V~ (3P+N), and rated current of
63A. In case of electric shock or electric leakage current exceeds the specified value, the residual current circuit breaker can
switch off the fault circuit in a very short time, protecting the safety of person and electric equipment.
Conform to the standard: GB16916.1 IEC / EN61008-1, GB / T2279, IEC / EN62423
Provides protection for sine AC residual current with 1000Hz and below, DC pulsating residential
current, compound residential current and smooth DC residential current, with high trip resistance.
1. lt can protect complex waveforms such as compound wace, two-phase or three-phase rectifier wave and smooth DC wave.
2. Suitable for photovoltaic power generation, frequency converter, charging pile and other occasions with large dc component.